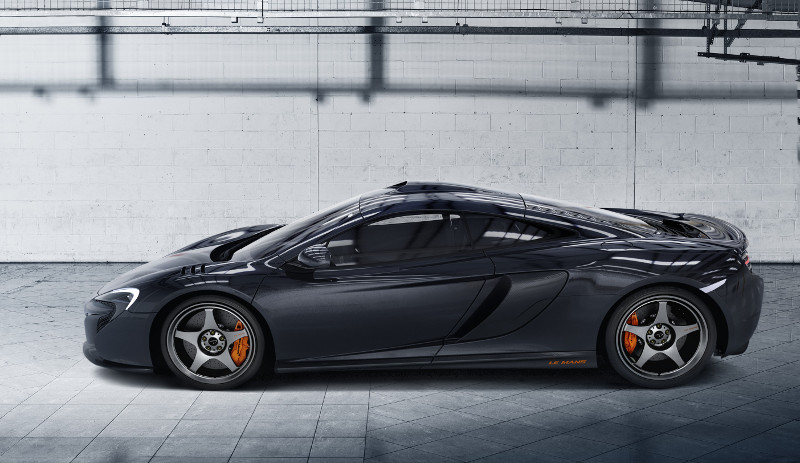 Twenty years after the celebrated victory at the 24 hours of Le Mans, McLaren Special Operations has announced the limited edition McLaren 650S Le Mans.  Having achieved a win, third, fourth, fifth and thirteenth in their first outing in one of the most recognised endurance races in the world, you can understand why McLaren feel this is worth recognising and this might attract some attention.
The Le Mans Edition has been influenced by the F1 designer Peter Stevens and has given the opportunity to enhance the already outstanding car with modern competitive race bred technology.  This can be seen with the addition of a race car inspired roof-mounted engine induction "snorkel", race set up suspension, and multiple carbon fibre splitters and louvre's.  Combined with this the car's occupants are still looked after with leather, Alcantara and up to the minute driver aids and displays.  These are need, as even through the special Le Mans edition uses the same engine configuration as the standard production car, this still delivers formidable performance, with 0 to 60 mph in 3 second and in excess of 200 mph.
With a specialist car of this nature, the market is global, perhaps at least some of the McLaren 650S Le Mans will be seen in the UK perpetuating the presence of this successful British car manufacturer.  Even though out of the reach of nearly all drivers, with second hand examples still in excess of £100,000, who doesn't want to see these iconic cars appreciated into the future.