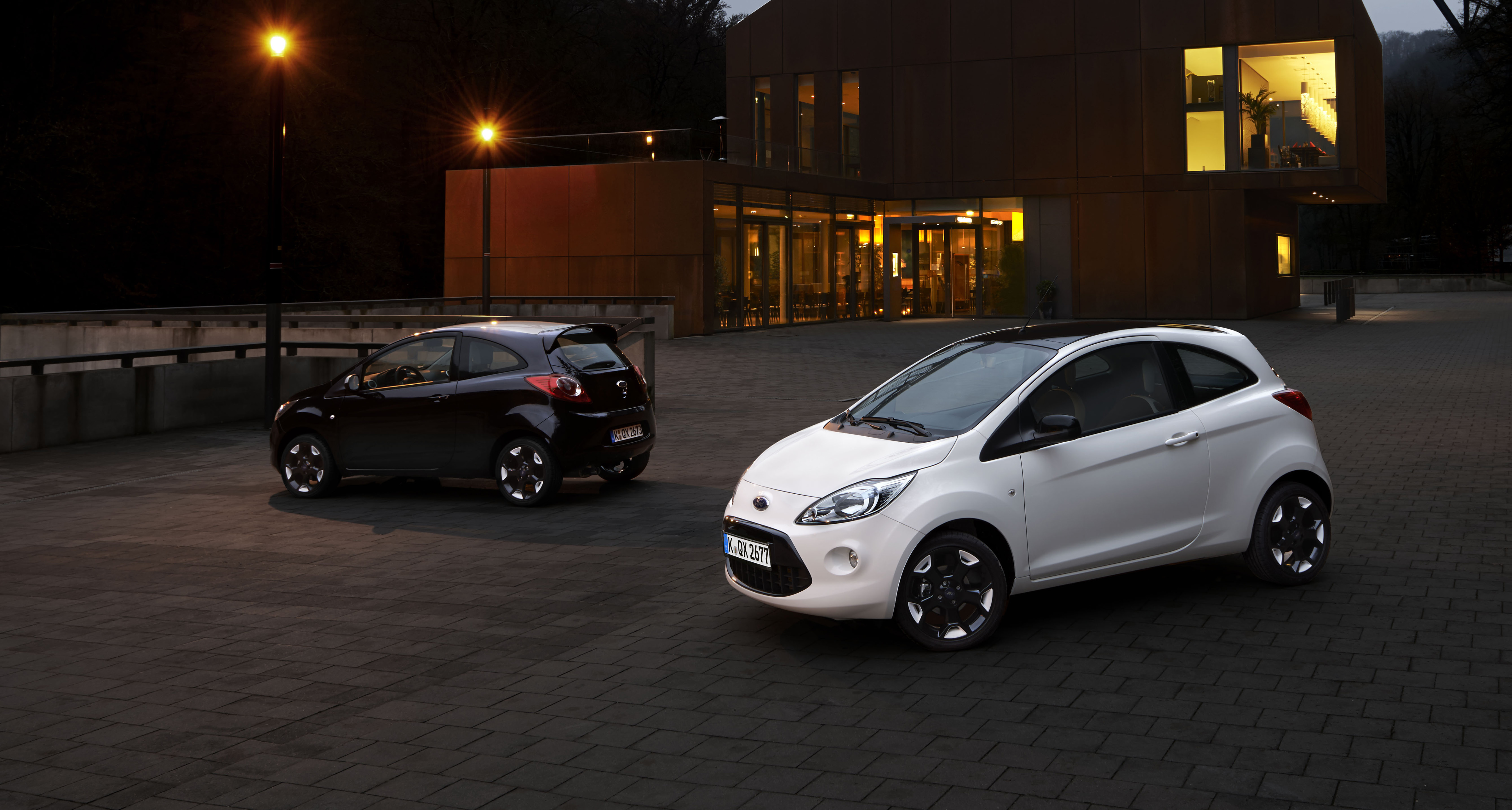 The next-generation Ford Ka has been spotted in Britain for the first time, seemingly being test-driven on the M11. As it turns out, Ford has been putting the model through its paces for some time – we just didn't know about it. Interestingly the sighting coincides with the launch of the new Ford Ka Black and White editions.
A car-enthusiast spied the vehicle which is apparently the first undisguised sighting of the new Ka in the UK. The main news is that is remains largely unchanged from the 2013 concept though looks a little longer and wider than its predecessor. It will also feature the swept-back headlights seen on the Focus and Fiesta models.
The particular car seen on the A11 had a 14-reg and after Auto Express ran the plates into the DVLA database, it was discovered that Ford registered it back in July 2014. Interestingly, it also revealed that the Ka has a 1.5 litre diesel engine – probably the same one found in the current Fiesta. It is likely that the new model – set for release in 2016 – will also feature a turbocharged EcoBoost petrol engine.
The reason that Ford is testing the model openly on Britain's roads is that it's already on-sale in emerging markets in South America. The model coming to the UK next year will look pretty much identical though is likely to feature a numerous revisions made over the next few months.
Reports in India suggest the new Ka will be sold in the country under the name 'Figo', though that remains unconfirmed at this point.
The original Ka was generally well-received and played on its go-kart like handling and reputation for being a fun and rewarding run-around. It was the best-selling car in its class in the United Kingdom for a number of years. The Black and White edition of the current car will available in unsurprisingly black or white with contrasting interior, 16″ alloys and lots of other extras.