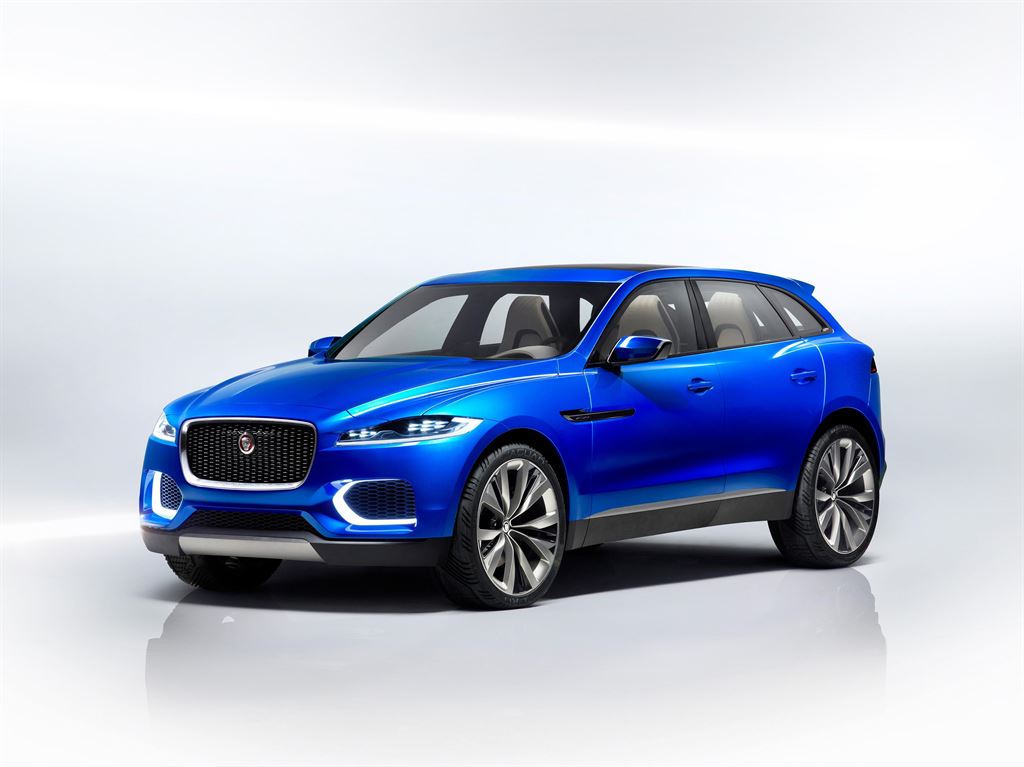 Recently revealed the new Jaguar SUV will be called the F-Pace. Billed as the "ultimate practical sports car" and based on the award winning Jaguar C-X17 Concept vehicle which was revealed at the Frankfurt Motor Show in 2013, Jaguar are soon to launch the 4×4 F-pace crossover.  Of course, looking at the Jaguar site doesn't really give you a view of what it looks like, more a clever urban image to relate to which some marketing executive or advertising agency is probably very proud of, but the C-X17 has given a strong indication.
With running gear using Range Rover technology and sports performance provided by Jaguar engines, it can be accepted that the driving experience will be very good, interior and exterior design will deliver everything expected from a Jaguar.  This may be a smart move by Jaguar Land Rover to drive head on into the Porsche Macan or Range Rover Sport market segment, but does that mean Jaguar Land Rover is competing against itself, is the segment big enough?  In the major markets of China and USA it certainly is.
If successful and established, and why wouldn't it be, the intention is that F-Pace will become one of Jaguars bestselling models contributing to over doubling of the company's production, good news on many levels.  Could this mean we soon see Jaguar competing in the Dakar, a really interesting new potential direction for Jaguars sports heritage to take, and give us something else to create some new history?