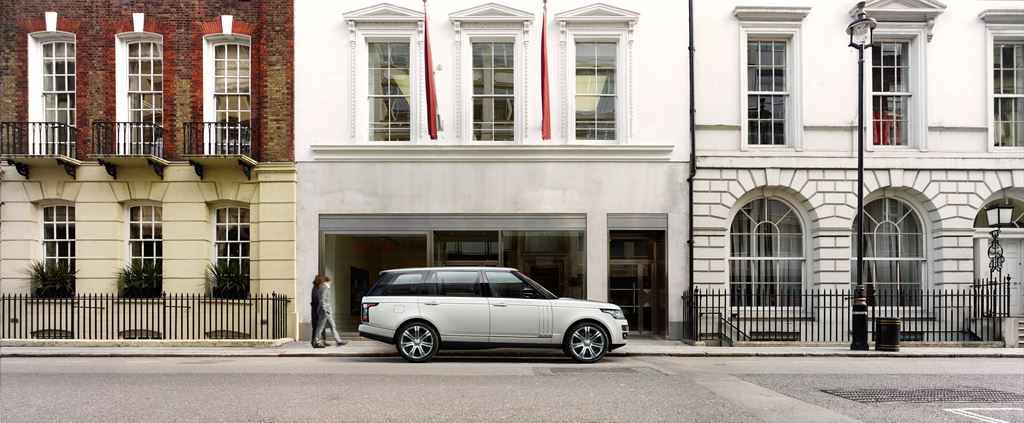 Police Target Range Rovers in Expensive Areas, After Midnight
Police working in the most expensive areas in the country, Chelsea and Kensington, have been ordered to stop all drivers in "prestige" cars after midnight. A spate of Range Rover theft, and other 4x4s, has led authorities to issue the wide-arching order to check they are being driven by legitimate owners.
West London has seen a rise in what police are calling "keyless thefts", with thieves using technology to clone electronic ignition keys and therefore avoiding more aggressive and overt forms of entry. Some thieves are even resorting to the less sophisticated approach of simply towing away the vehicle.
A Scotland Yard spokesman said: "As part of Kensington and Chelsea's commitment to reduce theft of motor vehicles, officers are currently stopping prestige vehicles seen being driven in the area after midnight, when many vehicle thefts take place.
"They are checking that the driver is the legitimate owner and offering legitimate owners advice on protecting their vehicles against theft.
"This forms part of their wider strategy to tackle the crime, which includes working with the local authority to raise awareness of the crime and the prevention advice."
The spokesman added that theft of Range Rovers makes up 10 per cent of all keyless thefts in London, while BMW's make up 15 per cent of the overall total.
Given that thieves can bypass security systems with devices bought on illegal websites for around £50, Assistant Commissioner Helen King has advised owners of prestige vehicles like the Range Rover Evoque and Range Rover Sport – particularly in the capital – to use more traditional steering wheel locks to avoid theft.
Thefts of Range Rovers in Chelsea and Kensington soared from just 23 in 2013 to 165 last year. In 2014, around 24,000 cars were stolen in London.