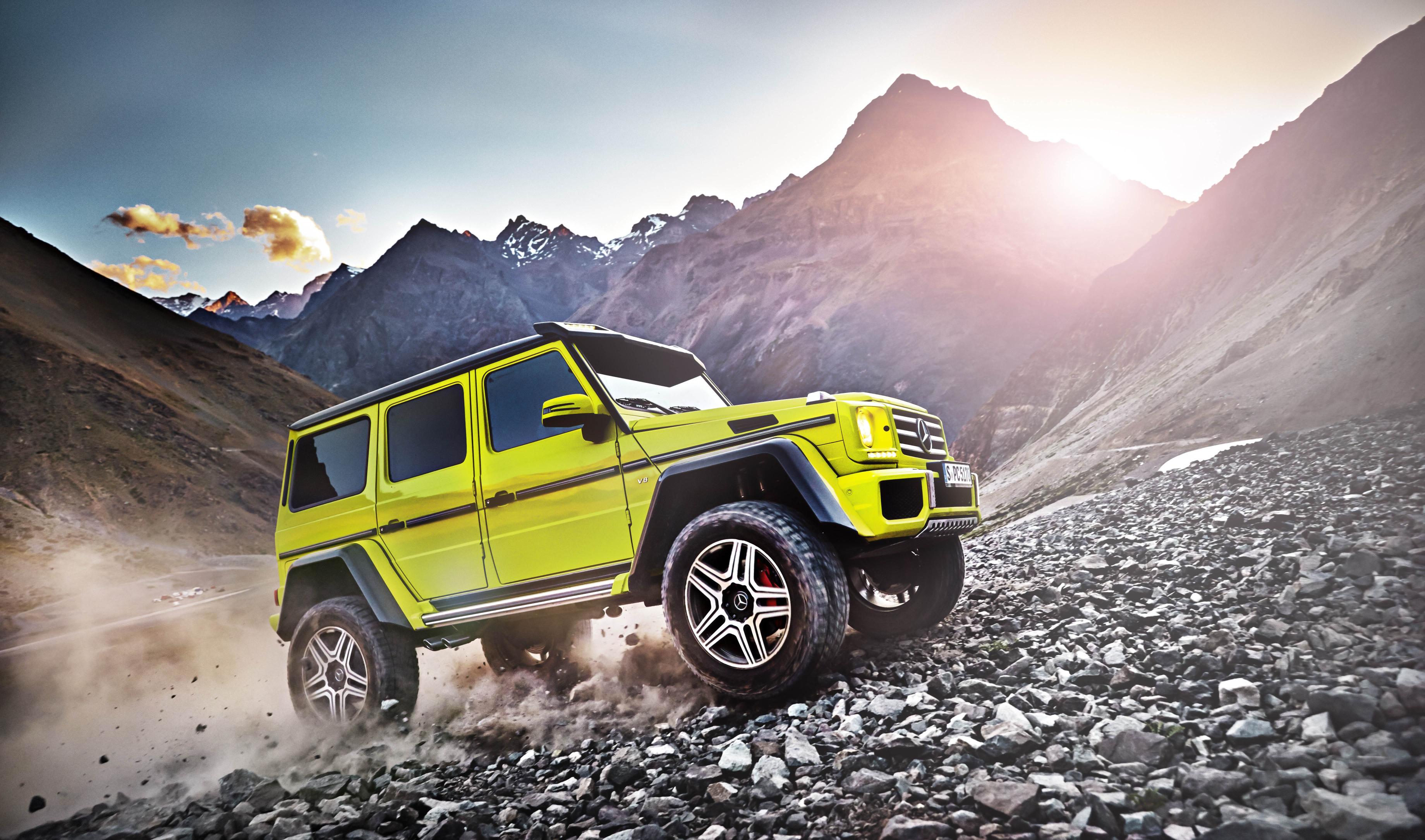 With its long history, the G-Wagen could be said to literally never stop. Following the very cool, but insane and expensive Mercedes-Benz G 63 AMG 6×6, Mercedes have now developed this thinking further, reduced the number of axels and produced a road going concept the Mercedes G500 4×4².
With little to no modification the G-Class body and ladder-type frame accommodates the dramatically increased performance being produced from the G 500 4×4² from its 422hp V8. Sitting on a set of large 22-inch 325/55 R 22 wheels, accompanied by detachable carbon-fibre body panels sand complimented by the designo Exclusive range for the interior, the vehicle is the complete £200k plus package.
Although this set up provides incredible off road performance, the new 4×4² has very capable and comfortable on road manners. The wider track of the portal axles, and even with the large 22-inch wheels, the adjustable damping with its Sport mode ensures the G500 dynamically drives through bends.


The high quality and exclusive interior appointment from the designo Exclusive package makes for a sporty and luxurious feel. Everything you would expect from a high end luxury 4×4.
Located in Graz in Austria, where all civilian and commercial G-Class vehicles have been manufactured since 1979, the Mercedes-Benz G-Class development department is the centre of competence for the G-Wagen. As well as this latest incarnation of the G-Wagen, it has been responsible for the development and support of all of the range of iconic off-road vehicles. It has not been confirmed if the G500 4×4² will evolve into a full production model, and with such a hefty price tag only a very select few will be able to take advantage of this anyway, but you have to applaud the thinking and experimentation of the Graz team.