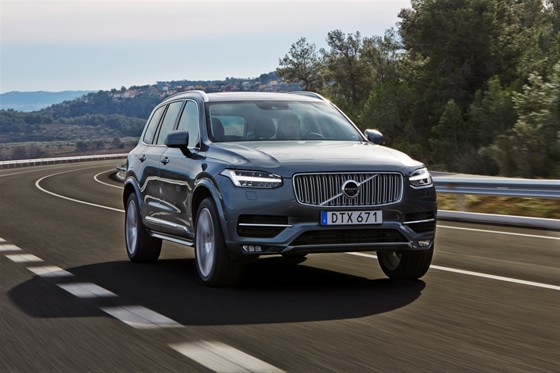 With over 16,000 orders before launch into the showroom, impressive Orders for the new Volvo XC 90 are demonstrating brand new seven-seat SUV is already appealing with to customers.
Håkan Samuelsson, President and CEO of Volvo Cars, says "These strong order numbers are very encouraging and it shows that customers obviously like what they see in the new XC90," adding "The new XC90 represents the new Volvo Cars and it is the first in a series of new cars to come, as we renew our entire product portfolio in the coming years."
Samuelsson is referencing the fact that the new Volvo XC 90 is supposed to herald the beginning of a new chapter in Volvo's history, indicating their future design direction, and own range of new technologies,. The XC90 uses Volvo's new Scalable Product Architecture (SPA) technology and Drive-E powertrain family, including a model with a petrol-electric plug-in hybrid that will be capable of returning in excess of 100mpg.
Whereas the previous XC90 was a good car, it wasn't to everyone's taste. With the new Volvo XC 90 have moved closer to their recent concepts resulting in great looking, premium quality SUV with world leading safety features, new powertrain technologies, an unrivalled combination of power and fuel efficiency .  The interior finish on the XC90 will be more luxurious cabin than old versions, with an iPad-style touch-screen controlling almost all of the in-car functions, ensuring a minimalist style interior design.
Production of the new Volvo XC 90 started at the Torslanda plant in Sweden at the end of January 2015, with deliveries to customers commence in spring, with list prices starting from £45,785.