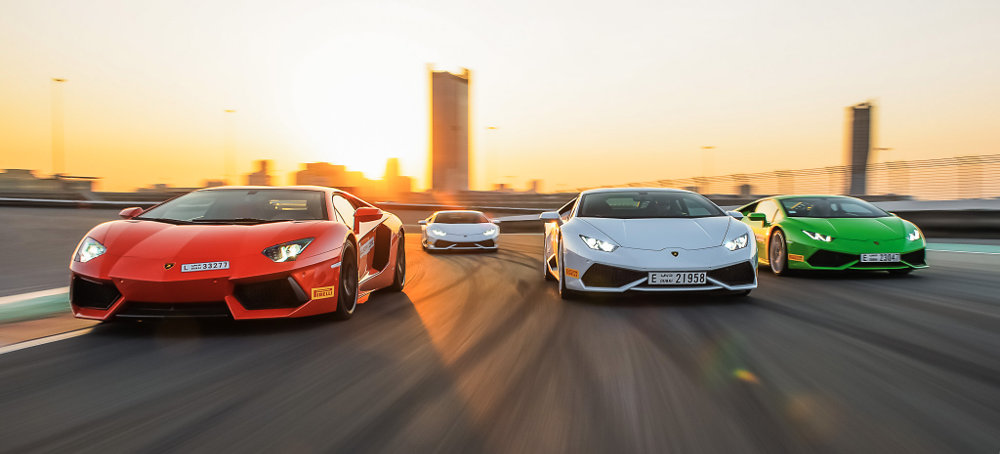 The lighter, faster, more extreme Lamborghini Aventador SV has been photographed undisguised during a commercial shoot ahead of its world debut at the Geneva show in March. The new Aventador features a monster carbon-fibre rear wing, a completely new rear end and a larger diffuser.
The vehicle – described as the "ultimate Aventador" – is expected to have a power boost from 690bhp to around 750bhp. Expect a 0-62mph time of around 28 seconds with a top speed of 220mph. Its increased performance will be attributed to 100kg cut from the kerb-weight, as well as bigger brakes and a stiffened suspension. A new exhaust system is likely to push the legal boundaries of how loud a car can be.
The standard Aventador will set you back around £260,000 though the SV should command a price of around £350,000 when it goes on sale after its showcase at the Geneva show, which begins on March 3.
The first Lamborghini Aventador launched at the Geneva Motor Show in 2011, to critical acclaim. Car and Driver called it "The best Lamborghini ever," while Motor Trend described it as "the friendliest V-12 supercar in the world."
This year's show is one of the most anticipated in recent memory and will feature the debuts of the McLaren 675LT supercar, VW Golf GTD Estate, the Honda Civil Type R and a Mitsubishi Crossover Concept.
Aston Martin is also using the show to reveal its future plans, with rumours suggesting the company could confirm a long-mooted SUV. The firm recently received financial backing from Investindustrial S.p.A., who bought a 37.5 per cent stake in the company to freshen up the line-up.
"Aston has an industrial plan which is growing in its ambitions and we have always planned to participate in all funding needs that Aston has," said chairman Andrea Bonomi.
Related Images: