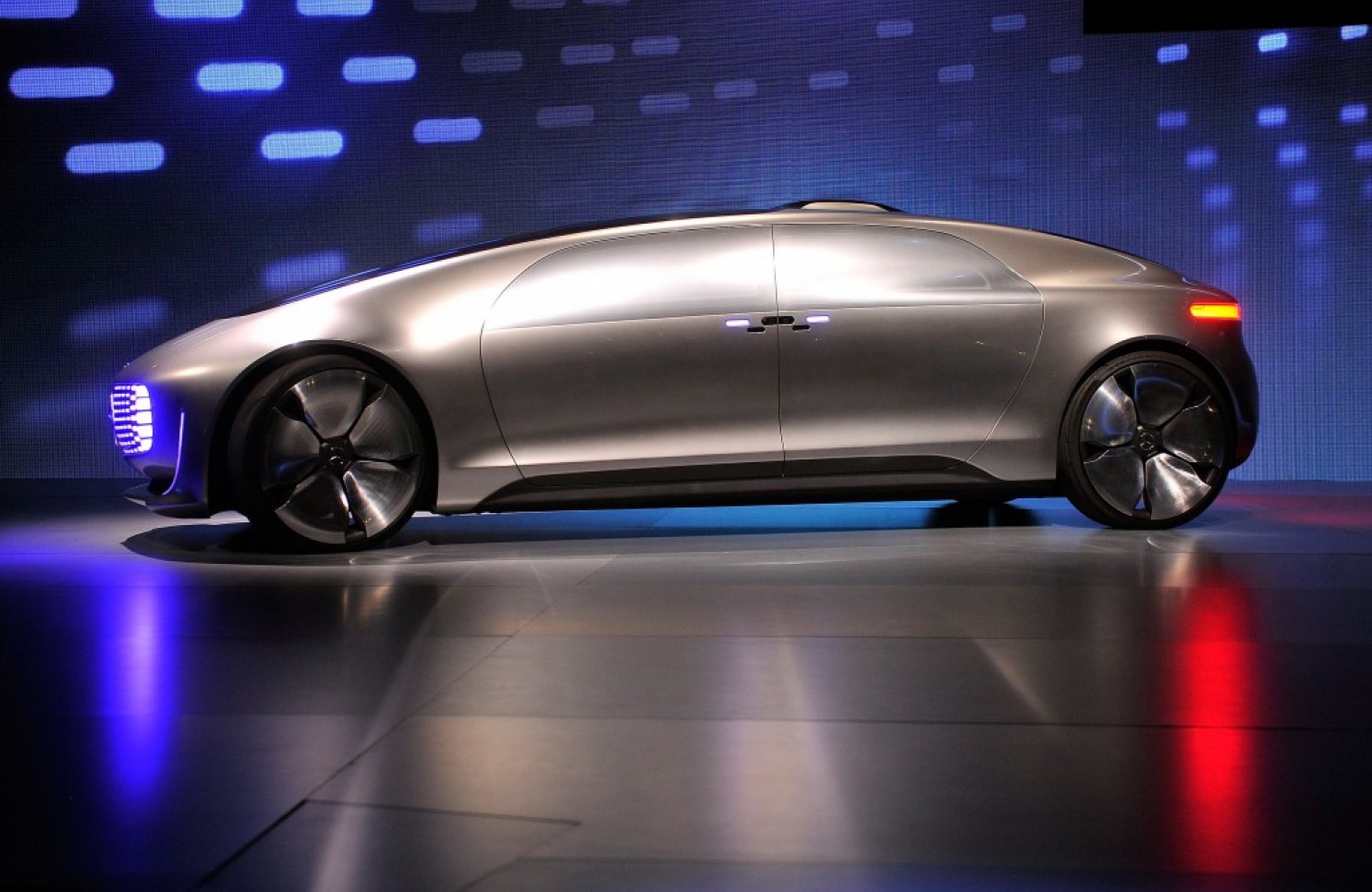 Mercedes unveil driverless concept car at CES in Las Vegas….
Now we are well into the 21st century Mercedes are following the likes of Google and heading towards the driverless era of travel. Once the dream of science fiction, automated transport will soon be science fact. Although we are still years away from driverless vehicles there is an obvious swing towards the concept with most major manufacturers producing concept cars for the space. Google have been the known leader in automated transport technology and have been testing vehicles for the past 6 years although none look quite as sweet as this concept F 015 from Mercedes.
Many futuristic films have portrayed the self driving car as the chosen transport method of the future, still few have come close to fabulous looking Audi RSQ driven by Will Smith in the scifi classic I-robot.  There can be no doubt that we are on the cusp of a dramatic change in personal transportation and in all likelyhood within the next 20 years no car will need a driver.
As always I have a few nagging issues the main one being, in world of automated transport who will experience the thrill of driving? Being a bit of a petrol head even the mundane drive to the office or super market can be a joy, will driving pleasure soon be a thing of the past? Will classic cars just become stationary museum pieces, trains become relics of the 19th centuary and will caravanners finally leave our roads for good?