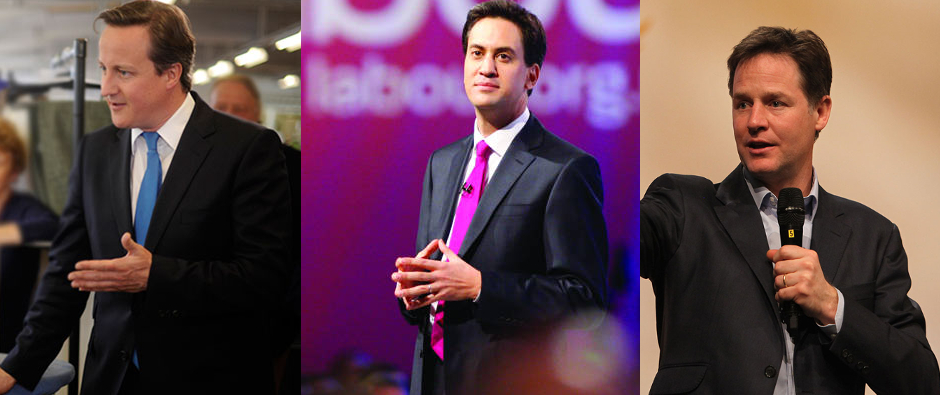 The 2015 general election is now less than 100 days away, but how are the parties campaigning for your vote planning to help drivers? For petrol-heads, road maintenance and motoring costs are important issues and politicians are now making a concerted effort to cosy up to drivers.
Unsurprisingly, a poll on Auto Express asking users how they are likely to be swayed in the general election revealed that drivers will be heading to the voting boots with the cost of fuel and increasing speed limits in mind.
The Conservative and Liberal Democrat coalition invested millions for surface repairs after bad weather last year, though critics argue that it's merely a drop in the ocean. Recently, the government also scrapped the tax disc and announced that paper driving licences will be scrapped and digitised. But are these the real issues for motorists?
Back in April, the same motoring website asked the four main parties how they planned to tackle the state of Britain roads, rising running costs and young driver safety.
On the cost of fuel, the Conservatives said: "We've now cancelled four rises in duty planned by the last government, so fuel is 13 pence per litre lower than it would have been, saving the typical motorist £7 each time they fill up."
On improving the state of roads, Labour said: "Labour wants a road network that works better for all road users. That means: Establishing a long-term strategy for roads, to ensure resilience and improvements for drivers. Prioritising investment in a 'fix it first' strategy, focusing on maintenance, and ongoing repair and renewal."
On the same issue, Liberal Democrats said: "It was announced in the budget that £200 million will be made available in 2014/15 – this comprises £168 million for England and the remainder for devolved administrations."
On fuel, UKIP said: "UKIP is the party of the motorist and we will address the high cost of petrol and diesel. Studies, such as those from the CEBR and FairFuel UK, have shown that lower fuel duty can help the economy, generate growth and create jobs. We are incredibly sympathetic to their views."