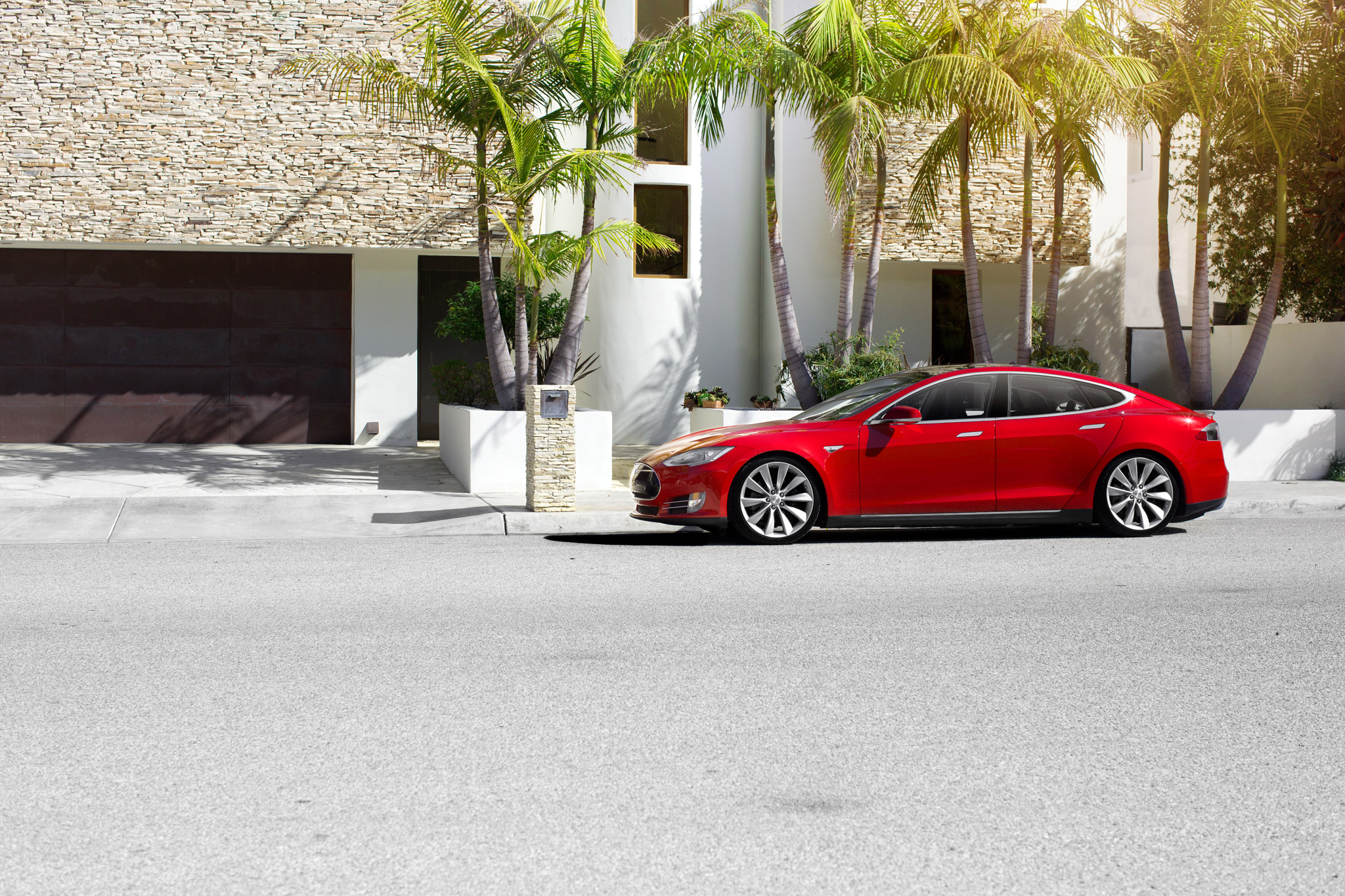 Owners of the Telsa Model S electric car may have been pleasantly surprised this morning after their cars suddenly became faster. The increase in speed is thanks to a remote software update and means the five-seater now accelerates as speedily as McLaren's MP4-12C supercar.
Telsa – founded by the PayPal billionaire Elon Musk – has been offering remote software updates for several years now and the company issues new code which cars automatically download and install without any action required from the driver. The updates usually tweak in-car computers and smart features, though the latest changes the Tesla's acceleration from 0-60mph in 3.2 seconds to 60mph in 3.1 seconds.
Musk explained the update in a tweet to followers, saying it worked by improving the inverter algorithm.
"Tesla P85D 0 to 60mph acceleration will improve by ~0.1 sec soon via over-the-air software update to inverter algorithm," he said.
"P85 acceleration will also improve, but not quite as much," he added.
Meanwhile, a new model Tesla has been caught on camera at the Alameda Airport test track in California and reports suggest it could be the Model X SUV that the company has been working on for several years. Others argue that it's a prototype of the mass-market Model 3, which Telsa plans to bring into the market in the $35,000 price range.
Musk, who also founded the American space transport company SpaceX, has a net worth of $6.5 billion.
Tesla, founded in 2003, took ten years to begin making money and posted profits for the first time in its history in the first quarter of 2013. The company unsuccessfully sued British television show Top Gear for its review of the Tesla Roadster in 2008 in which Jeremy Clarkson was seen complaining about its apparent range of only 55 miles. It featured a scene showing workers pushing the vehicle back into the garage, supposedly out of charge.