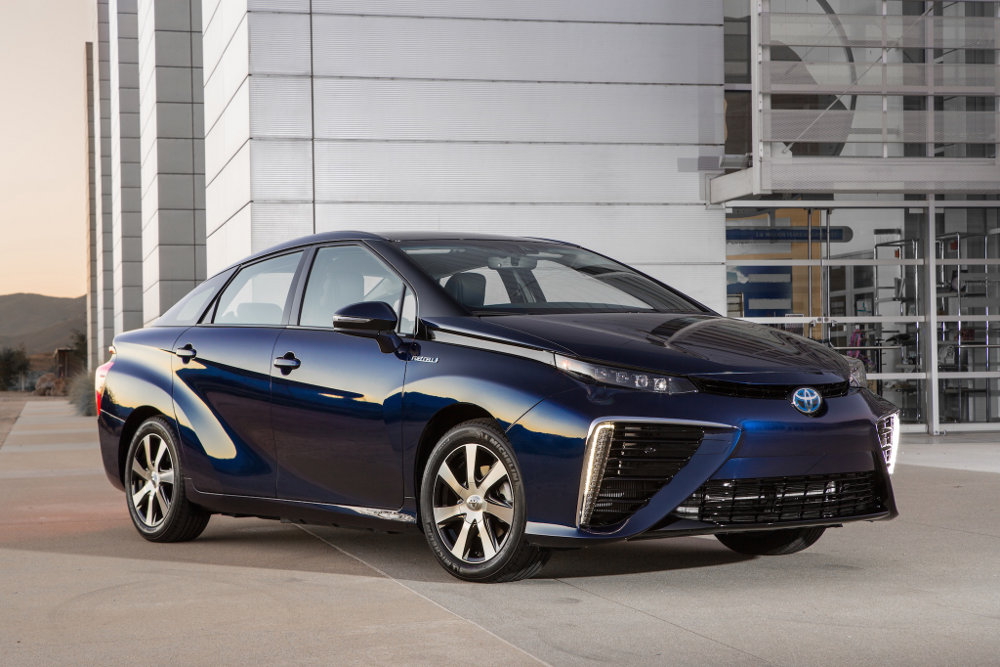 Toyota increases production of its Mirai hydrogen fuel-cell car after seeing a surprise spike in sales. In fact, the Japanese firm has seen orders triple projections and is building 700 customer examples, with plans to extend to 2,000 cars in 2016 and 3,000 in 2017.
Essentially, the Mirai has been a huge success since the order books opened in Japan at the end of last year. Toyota's initial plan was to sell around 400 examples in the whole of 2015, though orders reached almost 1,500 orders for the Hyundai ix35 Hydrogen rival.
Toyota says around 60 per cent of the Mirai orders were from the Japanese government and private fleet customers. It now means that some customers may have to wait a little longer to take delivery, which is why the manufacturer is being stepped up.
The hydrogen car will go on sale in Europe later in 2015 with UK deliveries likely to be made in September. It will be one of the first vehicles in the mass market to run on pure hydrogen. Toyota will be buoyed by the fact that the British Government has announced plans for £11 million of funding into the hydrogen fuelling infrastructure.
Toyota estimates that on a full charge, range will be as much as 300 miles, making it the longest range of any hydrogen, natural gas, or electric vehicle currently available on the market. It will be priced at around £30,000, however, there is likely to be numerous incentives on offer, like in the U.S. where in some states hydrogen for owners is free for three years. Could this be a huge step in the quest for a zero-emissions future or will the Mirai struggle to keep up the momentum in the west?